Periodontology & Oral pathology
The department consists of oral pathology, oral medicine, and periodontology. The department is responsible for academic activities and clinical training for the 3rd year BDS students, clinical training for internee and providing treatment in outpatient department. Department also providing histopathological reports.
Associate Professor,
Dept. of Periodontology & Oral Pathology

Update Dental College & Hospital, 
University of Dhaka

, Bangladesh.
Editor in Chief (Online)

Update Dental College Journal (UpDCJ)
Press & Publication Secretary
Bangladesh Periodontology Society
(BPS)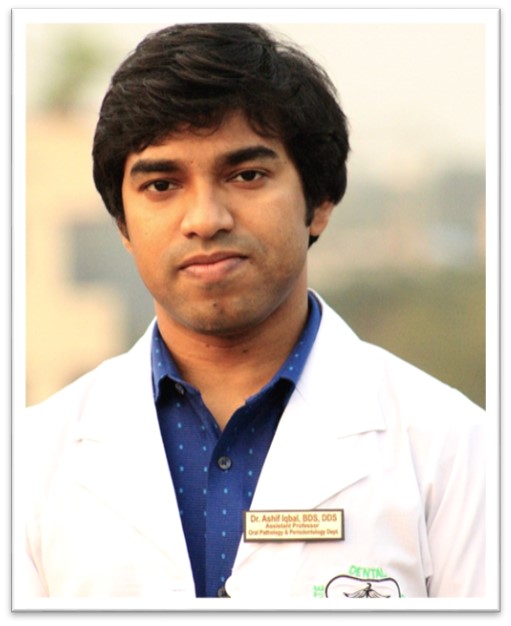 Lecturer & Dental Surgeon
Lecturer & Dental Surgeon