Exploring the Structure, Development and Function of Human Teeth
Associate Professor & Head
Subject Coordinator, Dental Anatomy
Phase Coordinator- 1st Phase
BDS (DU), DDS (BSMMU)
Assistant Professor
Throughout the course, we would encourage active student engagement through a combination of didactic lectures, hands-on laboratory exercises, and interactive discussions. It is crucial to integrate visual aids, such as models, charts, and digital resources, to enhance the learning experience and facilitate comprehension of complex dental structures.
Our Expert Faculty Members (Lecturer)
Dr. Ayesha Siddiqua Kheya
Dental anatomy is an essential subject in the Bachelor of Dental Surgery (BDS) course of 1st Phase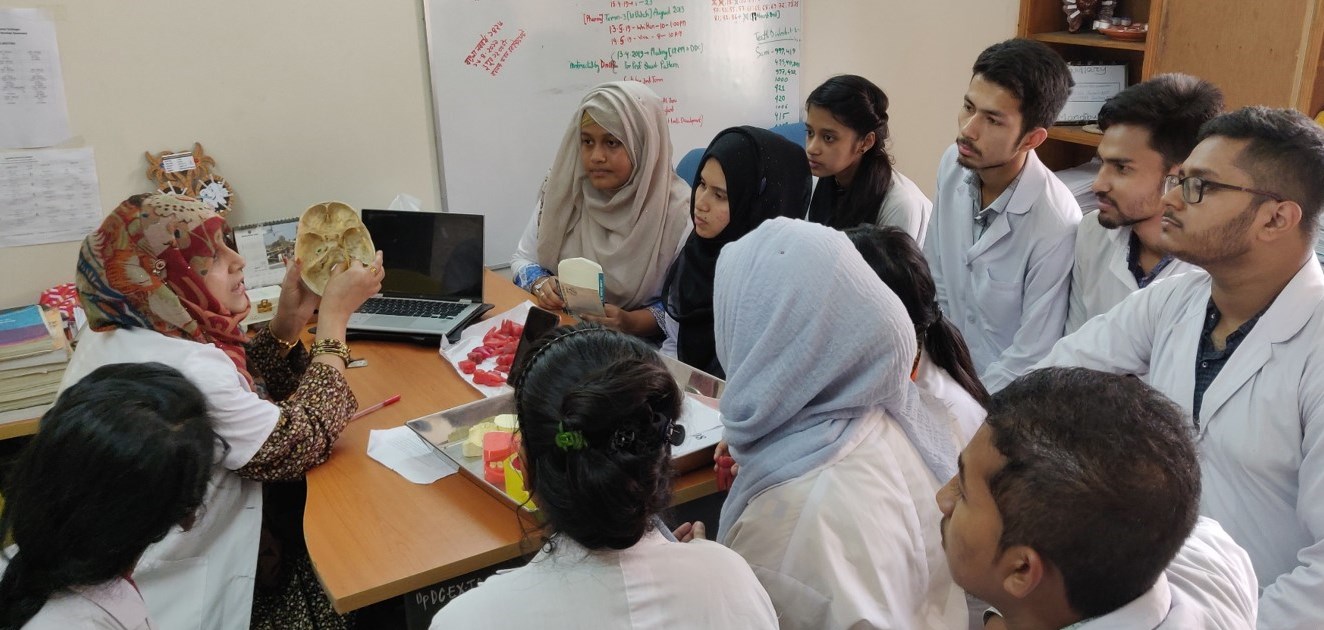 Dental Anatomy is a branch of dental science that focuses on the study of the structure, development, and function of teeth. The subject covers various aspects related to the teeth, including their morphology, histology, occlusion, and clinical significance.
In a BDS course, the dental anatomy curriculum typically includes the following topics:Tooth Morphology, Tooth Development, Tooth Histology, Occlusion, Dental Anomalies, Clinical Significance etc. 
Throughout the dental anatomy course, students are typically exposed to lectures, practical sessions, laboratory work, and dental radiographs to enhance their understanding of the subject. Dental anatomy is crucial for dental professionals as it forms the foundation for various dental specialties, including prosthodontics, endodontics, orthodontics, and oral surgery.
For any inquiries please email