Director (Admin & Finace) Message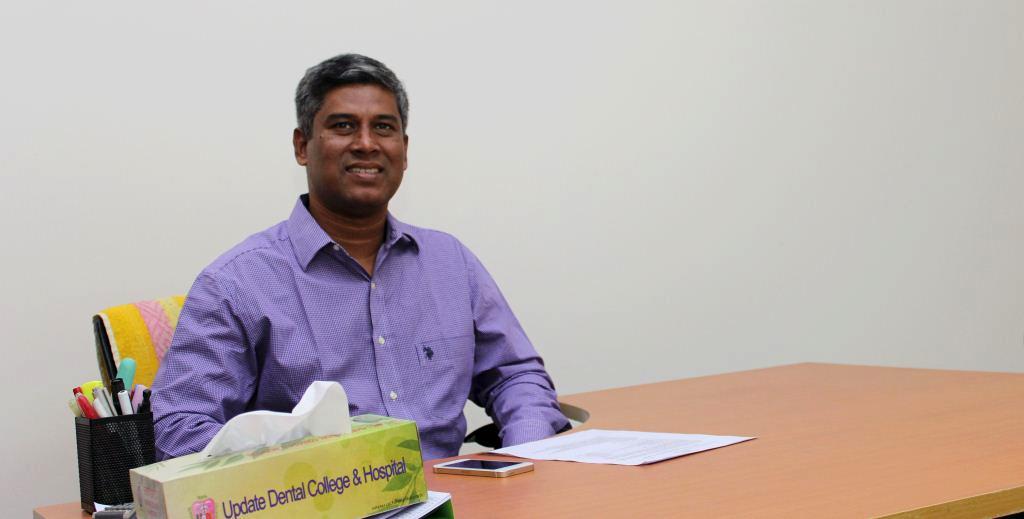 Md. Mostak Hossain
Director (Admin & Finace)


Update Dental College
Preparing to attend college is an exciting time in your life, and we are pleased that you are considering Update Dental College. Our strong believe on transparency, commitment and team work. We all work for each or team prosperity, team work & individual responsibility for collective accountability.

As a Director of finance& Admin, I know that I should effort more time to develop system in organization to ensure transparency, comfortable working environment & quality working life. Our faculty members are cutting-edge researchers with the best training from the most prestigious universities in the world. Our clinical faculties are experts who have been at the core of the success of some of the most prominent corporations in the world. Our faculties also frequently serve a vital role as social scholars.

We serve a large number of capable, energetic and well-qualified students in our Undergraduate programs. Our undergraduate students engage in meaningful ways in the university and broader communities and emphasize high standards for ethical and principled behavior. Please do not hesitate to contact us; we can be reached by phone, email, or in person. We hope you discover what we already know Update Dental College is the right place for you.  
"Our faculty members are cutting-edge researchers with the best training from the most prestigious universities in the world"